The fastest way to grow your business with the leader in Business Consultancy Do you want to request a quotation?
Who Are We?
Multisolutions' was founded in Riyadh in 2005 as a specialized consulting firm to serve the business community through the expertise and technical skills of its professional team and their dedication to providing high quality professional services. Multisolutions' have provided professional services to large organizations in Saudi Arabia and other countries. The founders of the Firm have extensive experience and solid traceable references in all fields of business consulting and services. Our firm strongly entered the Saudi and Gulf Region business community and was able to gain valuable clients such as Mishari Hospital, Al Jeel Medical Company, Middle East Company for Medical Products Ltd. (AVALON), Middle East Distribution Co. Ltd., Riyadh Pharmaceutical Company, Elite Clinics, Al Barakat Group, Al-Ajou group of companies, Othaim Group, Aseer Company, Matajer for Installments and Thimar Company. Our commitment to provide the highest quality of professional services is evidenced by the frequent assignments and the continuous expanding business relation with our clients. We simply exceed all the expectations of our clients. The analytical approach and process applied in our consulting services involve a combination of activities relating to the determination of our client objectives, fact-finding, definition of problems or opportunities, evaluation of alternatives, formulation of proposed actions, communication of results, implementation, and follow up. The depth of our expert professional knowledge gained from direct problem solving within dedicated business groups, is committed to satisfying our clients' needs and expectations. Assisting our clients to achieve their business objectives and improve performance within their organizations, is Multisolutions' first priority.
Multisolutions' specialized technical skills are employed in an integrated manner to ensure that business benefits to our clients are maximized. We are offering what we believe to be a unique set of skills and expertise through the delivery of high quality integrated advice to our clients.
Our strategy is to develop long-term relationships with our clients in which our overriding commitments to quality and added value become our hallmark. We believe that our strategy enables us to compete effectively in the markets.
Multisolutions Objectives
Our primary objectives are to:
Understanding customer's needs
Focus effectively on understanding our clients' needs, then delivering the services that meet their expectations.
Maximize shareholder value
Maximize shareholder value by focusing on these key business issues where our skills and resources can deliver the greatest benefits to our clients.
Assist our clients
Assist our clients achieve business objectives, strengthen management and improve profitability.
Our Performance Criteria
We focus on broader set of performance criteria than the traditional model of purely financial indices.
Business Development
Accounting consultancy services, including bookkeeping and accounting systems and integration

To develop an integrated cost system for factories by focusing on the production process and then translating the findings into accounting operations.
To enable factories to know the actual cost of their products, to compare them to standard costs, and address deviations.
Establish clear policies and procedures for the flow of production processes that are coherent and commensurate with financial operations.
Provide Consultancy in accounting issues.
Conduct feasibility studies.
Resolve financial disputes and fraud investigations, including providing advice on resolving disputes between partners or companies in the preparation and implementation of anti-fraud policies and procedures.
Receivership and liquidation cases.
Carry out administrative consulting, including the preparation of financial accounting systems, computer systems, cost accounting systems, administrative systems, and internal control systems for accounts, inventory and others.
Provide business advice, such as the legal requirements for registration at the relevant departments, bookkeeping, requirements of the Labor Law and others.
Business performance improvement services, which include assisting companies to improve work performance in key functions.
Human Resources consulting.
Financial risk management, including identification of principal and actual risks, assessment and discovery of opportunities to improve and increase the effectiveness of risk-related functions.
Transaction consulting services include acquisitions, acquisitions on behalf of companies, (buyouts management), public offering assistance, merger, performance measurement, strategy evaluation and corporate and asset evaluation.
Internal audit services.
Managing and planning corporate strategies.
Developing corporate Vision and Mission.
Developing mechanisms for laying down business plans.
Business Process Management.
Zakat and Income Tax Services
Zakat, and income taxes' consultancy services, including preparing and submitting Zakat & Tax returns, as well as representing the companies at the Department of Zakat & Income Tax in the Kingdom of Saudi Arabia.
Zakat and tax long term planning.
Provide advisory to resolve the daily transactions. We provide our experience to reply the Zakat Department inquiries.
Obtain final zakat certificate.
Represent our client in the zakat assessment objection procedures.
Business Continuity
Review the existing Business Continuity Process
Assistance in Setting up a Preliminary Project Budget and Team.
Design the Business Continuity Process and set Disaster Recovery Solution.
Setting Backup Recovery Strategies and Procedures.
Testing and reviewing the disasters recover solutions.
Customer Training
Organization Restructuring
Reviewing existing business structure and process.
Conducting risk assessment.
Develop & design the best restructure solution.
Implement the designed and developed solution.
Testing & mapping the business structuring process.
Our Team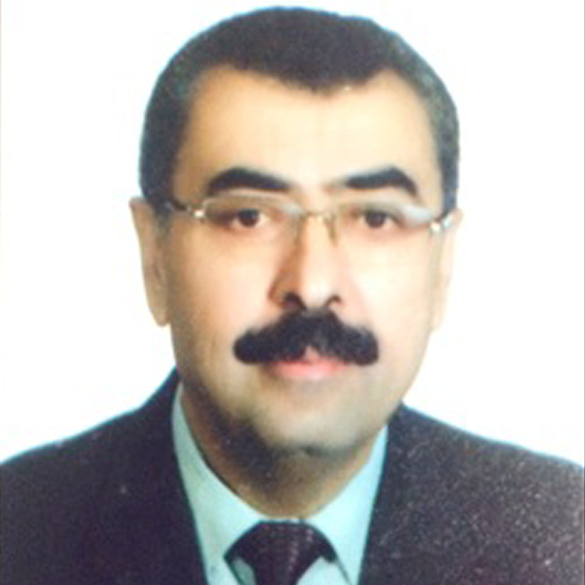 Wadie Ahmad, CPA
Director in Multisolutions
---
Wadie is a Director in Multisolutions. He is a Certified Public Accountant, USA, 1992 and a Certified Public Accountant, Jordan, 1994. He holds a bachelor degree in accounting from Jordan University, Jordan 1983.
Wadie has over thirty nine years of consulting, investment and auditing experience. His earlier experience at one of the big four international accounting firms in Saudi Arabia and as CFO of leading commercial group in Saudi Arabia have given him vast expertise in auditing, financial and accounting systems development, restructuring studies, internal control systems, fraud examination, implementation of ERP systems, due diligence, and other financial and management consulting services.
In the course of his work, Wadie has been exposed to a wide range of clients in different industries including Hospitals, Pharmacies, Investments, Trading, Manufacturing, Insurance, Banking, Construction, Hotels, ISP and Not-for Profit Organizations.